Signalman Frank Webster's dog Byron waits with his head on the signal box hearth, for the arrival of the Darlington train, in the spring of 1983.
The iconic Bishop Auckland East signal box, the subject of many photogtraphs and paintings, was opened in 1908. Replacing a similar box near the Cockton Hill roadbridge. The box was to close on the 28thMarch 1984, when Eric Carr signed the last register at 10.20pm. The box was demolished by Stephenson Builders on the 21st January. The signalling control,for what remained of the stations traffic, passing to Shildon.
As to Byron he was forced to retire from his "not so active service" to Frank's kitchen for his afternoon naps!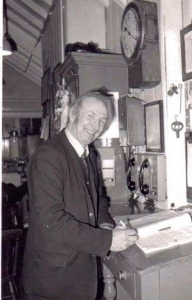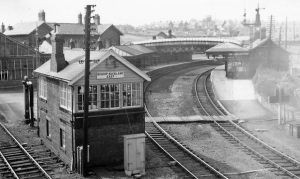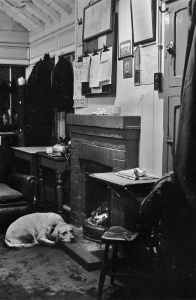 Byron photograph, courtesy Craig Oliphant.