Bishop Auckland entered the railway age in 1842, with the first permanent station opening in 1843.
By the 1850s Bishop Auckland was at the centre of transportation of huge quantities of limestone and coal, required by the industrial revolution.
By the turn of the 20th century the rail network of the town had assummed its unique triangular layout, with the station sitting within the triangle's base
The town became home to substatial goods yards, and with passenger trains departing the station in all directions, for onward connection to the nation's rail network.
An overview of the town's railway story, from 1842 to present times, can be viewed on-line by following the links below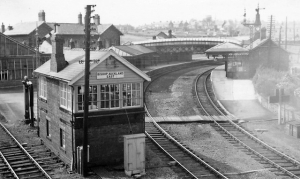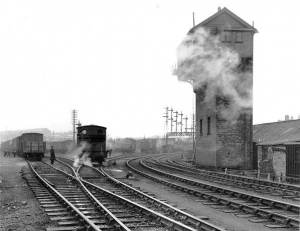 Drawing extensively on newly available material the history tells the story of Bishop Auckland's premier railway engineer and cycle manufacturer, against the background of the town's meteroic growth in the 19th century, driven forward by the coalfields and vibrant railway network
This extensively illustrated Auckland Railways publication is available from our bookshop at £5.00 plus £2.00 p&p